0 out of 5 stars (based on 0 reviews)
There are no reviews yet. Be the first one to write one.
MOOMOO REVIEW
Who is MooMoo for?
Moomoo is a mobile trading platform that makes it easy to invest in the stock market. The platform is built around smart trading, which means that investors can enjoy the benefits of low fees while using advanced tools to make smart investment decisions.
The app has a host of research tools to help you make smart investment decisions and simulate the investment experience before going all in. You can also invest when it's convenient for your schedule—you can initiate trades whether you're at home or on-the-go, with your customized set-ups synced on different devices. Plus, there's no minimum deposit to open an account!
The official website of the Forex Broker Moomoo

➔ Open your free trading account with Moomoo now

(Risk warning: 75.59% of retail CFD accounts lose)
Active/Advanced Traders
Active traders love Moomoo, and with good reason. You can keep tabs on your account, get in-depth but free quotes, and employ smart order types to execute trades. Or you can use their powerful trading tools to monitor market trends and make informed decisions, both from the mobile app and desktop.
Moomoo is the best of both worlds: a modern and intuitive interface that's easy to navigate, but with a wealth of information at your fingertips.
Cost-Conscious Traders
Moomoo is a good option if you want to save money. With its commission-free trades, low-cost fee structure, and no minimums or maximums, you can put your money to work and keep even more in your pocket. Moomoo is without a doubt one of the cheapest platforms available today.
New Investors
Moomoo is a great place to start if you're looking to get into the stock market.
If you're not quite ready to invest real money, you can practice trading with a paper account for free. With Moomoo, investors can build up their knowledge and skills while learning from the community and accessing market insights.
➔ Open your free trading account with Moomoo now

(Risk warning: 75.59% of retail CFD accounts lose)
Free Level 2 quotes. Despite streaming real-time quotes that enhances trading experience, Moomoo offers Level 2 quotes from NYSE Arcabook, NYSE Open book, and Nasdaq Total View, covering order books from electronic securities exchanges with top 3 trading volumes. They often have promotions of free NYSE Arcabook data, which is super competitive because the industry usually charges fees for it.
Advanced charting. Moomoo has impressive charting features including some standard charts like bars, hollow candles, filled candles, lines, mountain, and advanced multi-charting with 63 technical indicators including the VWAP, which can even satisfy day traders. It provides all time frames from 1 minute, 5 minutes, to 1 year.
Smart orders. It provides access to pre- and post-market trading with advanced stock orders, including stop-limit orders and trailing stop-loss orders and up to 40 orders at the same time.
Longer trading hours. Moomoo has the longest hour for trading compared to competitors. You can jump in and out of position as soon as the news comes out  from 4 AM to 8 PM EST.
Multi-market quotes. Moomoo offers market information for the U.S., Hong Kong (both stocks and futures) and China market. Forex quotes are available too.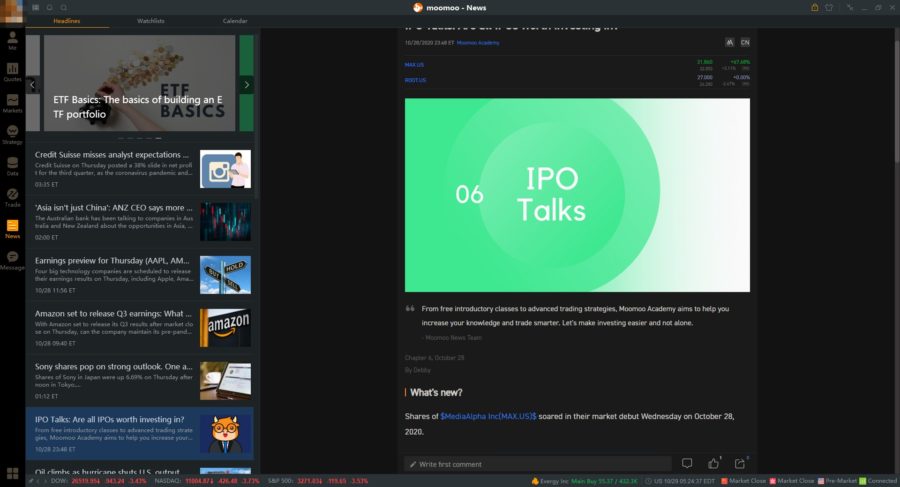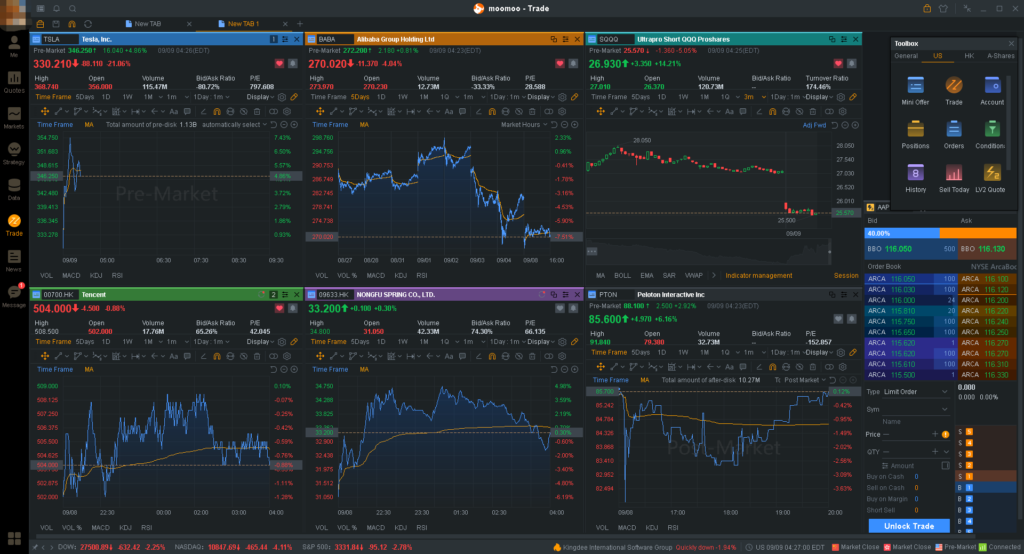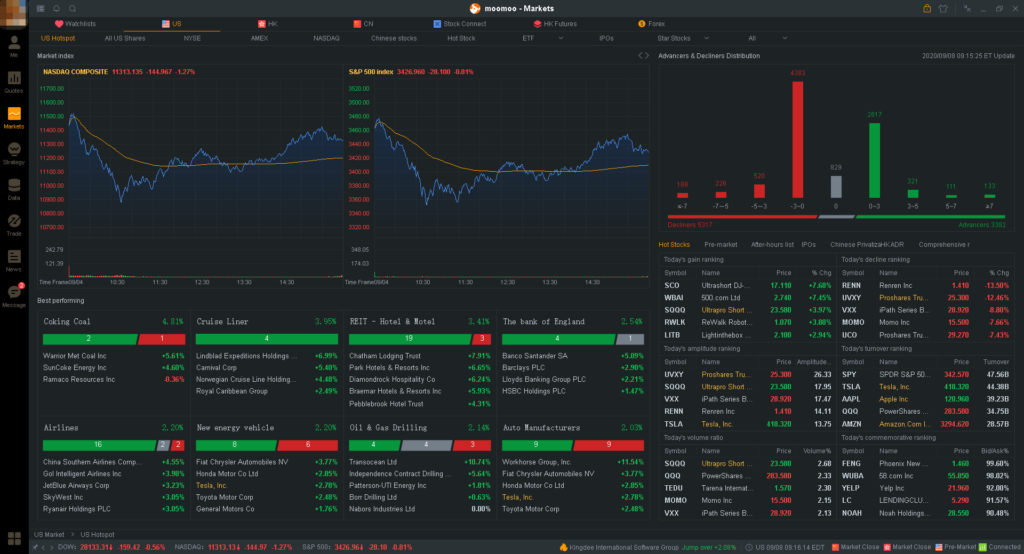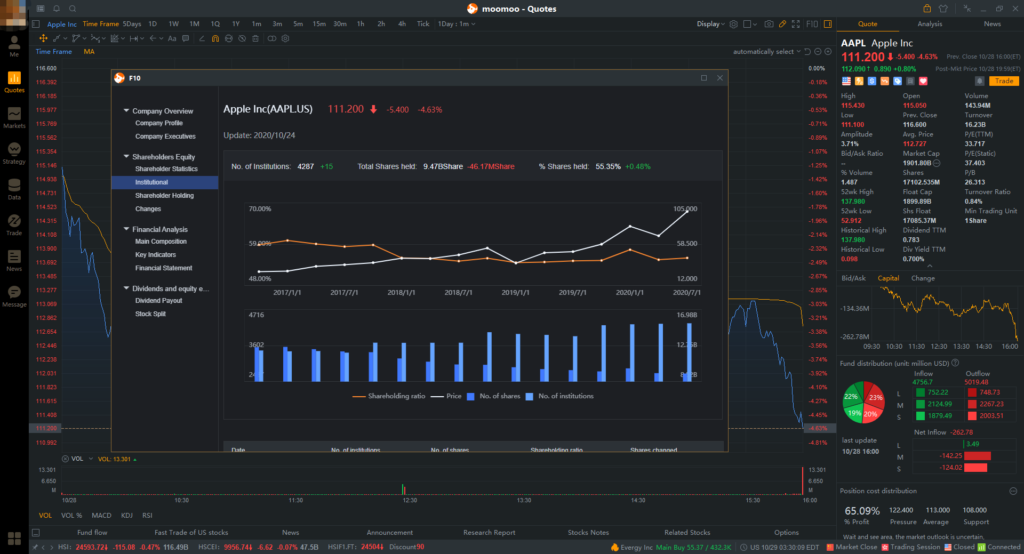 Moomoo is a mobile app that allows users to trade stocks and options, as well as follow the latest news and insights from the financial industry.
With Moomoo's Strategy tap, customizable screeners for stocks, ETFs, options, and even international securities can be built, saved, and sync to go. You can sort equities by various conditions, including market factors, fundamentals, and technical factors.
Alerts on Moomoo are customizable and comprehensive. Users can set their own price alerts, bid/ask alerts, and event alerts, with in-app and phone notifications pushed to not miss important opportunities. All set-ups can be synchronized so you can keep a watchful eye on the market anytime and anywhere. Besides its AI Monitor keeps the market under-watched providing an effortless way to find stocks that are moving among thousands of data points competing for attention as long as to detect the market sentiment by graphing long/short distribution and price volatility.
Moomoo offers news feeds from famous financial media such as CNBC and Dow Jones Newswires as addition to its exclusive market insights feeds which can be customized based on positions and calendar.
Moomoo has an in-app active community where users can comment tag forward initiate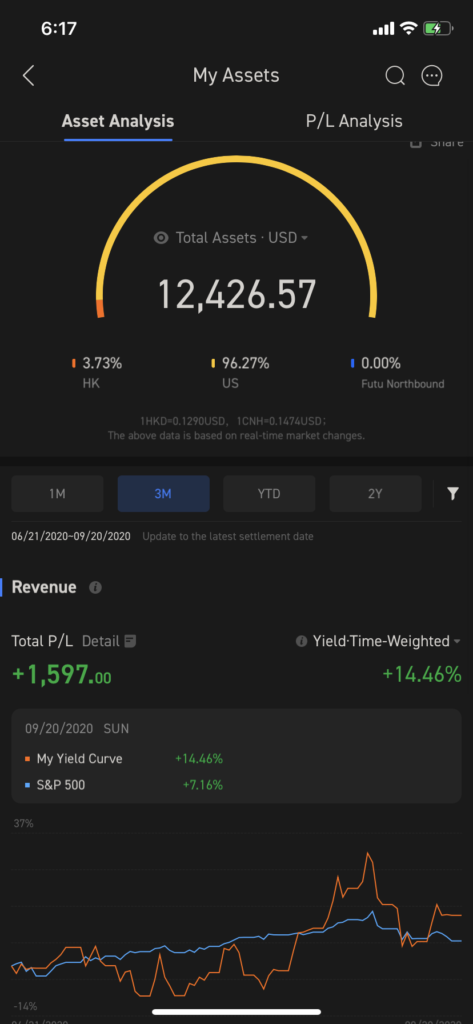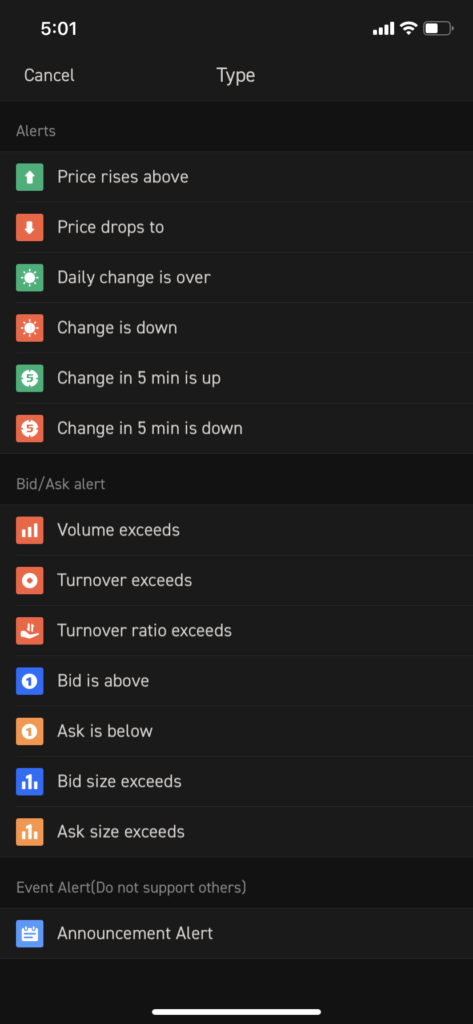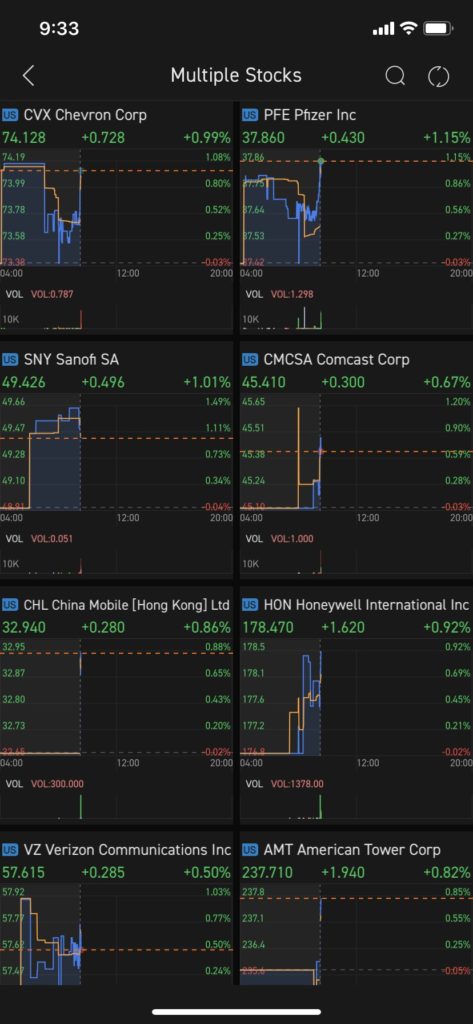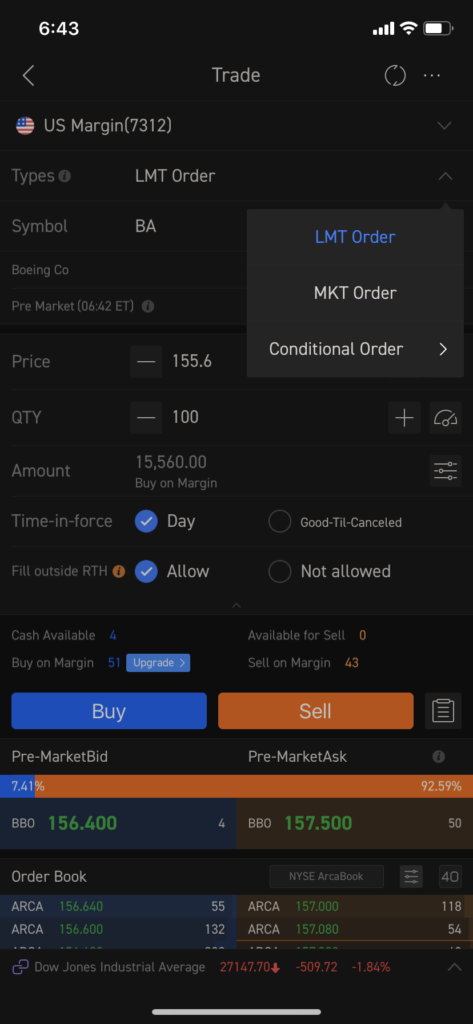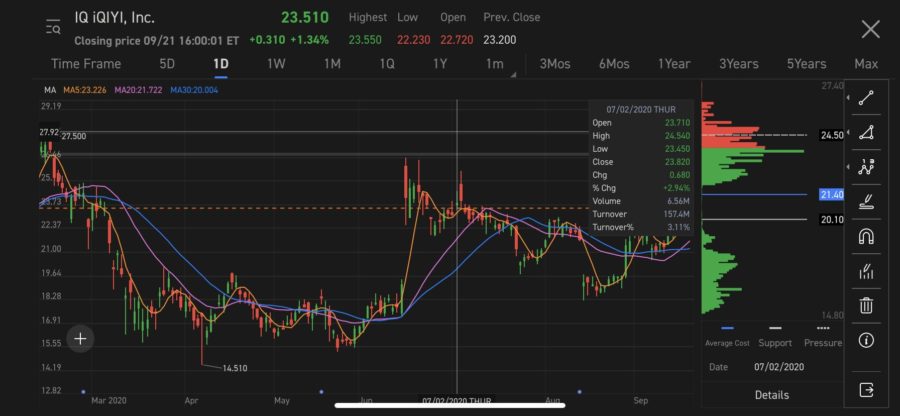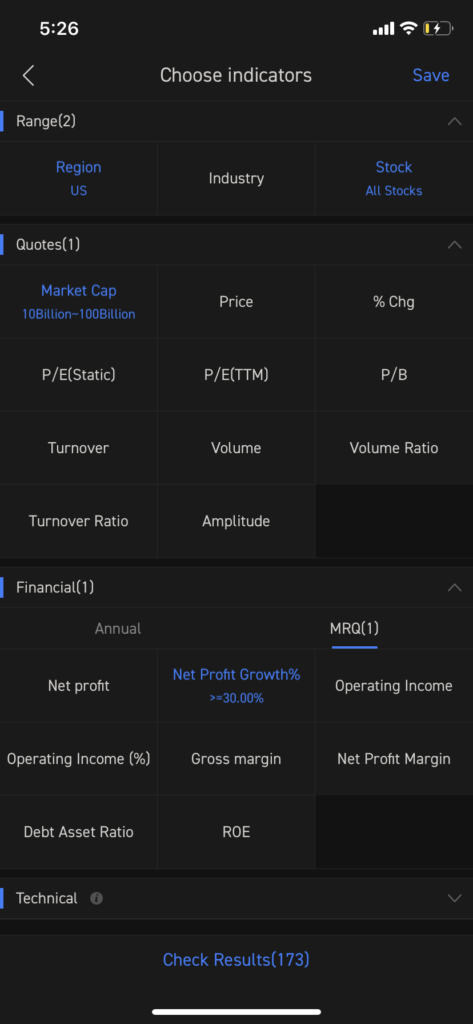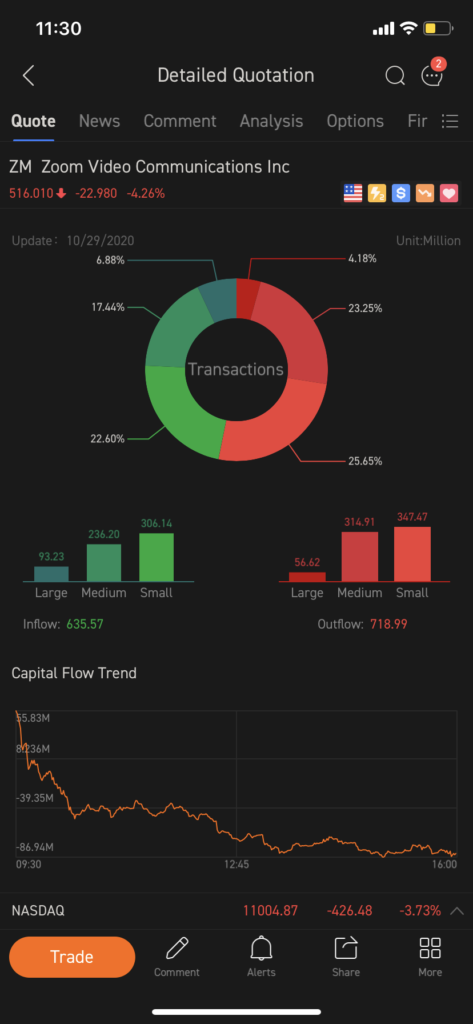 Some other fees to know:
Outgoing wires (domestic): $20 per transaction
Incoming wires (domestic): $10 for any wires following the initial transaction (also free during promotional periods)
Outgoing wires (international): $25
Incoming wires (international): $10 for any wires following the initial transaction (also free during promotional periods)
Outgoing stock transfers: $75 per stock
Mail paper statements: $3 per statement
Assisted phone trades: $10
Is Moomoo Safe?
Moomoo is a registered broker-dealer with the U.S. Securities and Exchange Commission, and it's also a member of FINRA and the Securities Investor Protection Corporation.
These registrations ensure that Moomoo is financially safe up to the listed balances. Be sure to read the details of Moomoo's personal information privacy policies if you are interested to know more about how your details are used.
Have a question about Moomoo or need help navigating the platform? We're here to help.
At Moomoo, we pride ourselves on our customer support. We offer 24-hour live chat support as well as phone support during trading hours.
You can also submit an inquiry via the mobile app. Be sure to provide your email address, Moomoo ID and a subject and description of your question as well as any related attachments. You'll also need to choose the most relevant category from this list — general, account, funding, trading and options or promotions.
The help center is also available to find answers to common questions that fall into these categories:
Account: learn more about account profiles and opening or closing an account
Funding: includes information on deposits, withdrawals and the instant deposit feature
Trade: covers general trade, options, margin trade, pattern day trading and derivative-related questions
Moomoo use: learn more about market quotes and analysis and how to reset your login or trading password
Referral and free stocks: includes answers to questions related to Stock Cards
Fees and taxes: offers more in-depth insights on the fee schedule and taxation
Stocks, including Hong Kong stocks, Chinese A-shares
Over 8,000 different stocks available for short-selling
Options
Exchange-traded funds (ETFs)
American depositary receipts (ADRs)
IPO stocks subscription
For retail investors, trading opportunities in other markets is a plus. You can trade stocks at low fees with this platform compared to others.
➔ Open your free trading account with Moomoo now

(Risk warning: 75.59% of retail CFD accounts lose)
Follow these instructions to apply for a Futu brokerage account through the Moomoo app:
Select "Open Account" from the dashboard.
Enter your email address and set a unique password.
Input your full legal name, phone number, date of birth and Social Security number.
Select your country of citizenship from the comprehensive list of options.
Enter your mailing address.
Answer questions about your employment status. Indicate if you're employed, unemployed, retired or a student. Enter your industry, employer name and occupation.
Select your annual income and total net worth from the ranges presented.
Answer the personal disclosure questions.
Sign your full name and submit the application.
You should receive a response within one business day telling you whether or not your application has been approved.
➔ Open your free trading account with Moomoo now

(Risk warning: 75.59% of retail CFD accounts lose)
Moomoo is a mobile-trading app that allows you to invest in companies you love, no matter where you are.
Whether you're a new or experienced investor, Moomoo is a reliable platform to grow your assets. Its streamlined application process allows you to start making trades within 1 business day and you'll enjoy commission-free trading.
You can also use its tools and resources to simulate trades or monitor market activity in real-time without incurring any fees. The app is accessible 24/7 if you need to adjust your portfolio.
Create a free account with Moomoo today and experience all the mobile-trading app has to offer. You can invest with companies you love while at work, home or on-the-go.
IC Markets & Tickmill
BROKER:
REVIEW:
ADVANTAGES:
FREE ACCOUNT:
1. IC Markets

(5 / 5)
➔ Read the review
# Spreads from 0.0 pips
# No commissions
# Best platform for beginners
# No hidden fees
# More than 6,000 markets
2. Tickmill

(5 / 5)
➔ Read the review
# Spreads from 0.0 pips
# No commissions
# Best platform for beginners
# No hidden fees
# More than 6,000 markets
Pepperstone & Capital.com
BROKER:
REVIEW:
ADVANTAGES:
FREE ACCOUNT:
1. PEPPERSTONE

(5 / 5)
➔ Read the review
# Spreads from 0.0 pips
# No commissions
# Best platform for beginners
# No hidden fees
# More than 6,000 markets
2. Capital.com

(5 / 5)
➔ Read the review
# Spreads from 0.0 pips
# No commissions
# Best platform for beginners
# No hidden fees
# More than 6,000 markets
Top FX & HFM
BROKER:
REVIEW:
ADVANTAGES:
FREE ACCOUNT:
1. TOP FX

(5 / 5)
➔ Read the review
# Spreads from 0.0 pips
# No commissions
# Best platform for beginners
# No hidden fees
# More than 6,000 markets
2.HFM

(5 / 5)
➔ Read the review
# Spreads from 0.0 pips
# No commissions
# Best platform for beginners
# No hidden fees
# More than 6,000 markets
AMarkets & FXTM
BROKER:
REVIEW:
ADVANTAGES:
FREE ACCOUNT:
1. AMARKETS

(5 / 5)
➔ Read the review
# Spreads from 0.0 pips
# No commissions
# Best platform for beginners
# No hidden fees
# More than 6,000 markets
2.FXTM

(5 / 5)
➔ Read the review
# Spreads from 0.0 pips
# No commissions
# Best platform for beginners
# No hidden fees
# More than 6,000 markets