0 out of 5 stars (based on 0 reviews)
There are no reviews yet. Be the first one to write one.
Trade360 Review
Leverage:1;30 | 1:500
Regulation:CySEC, ASIC, MFSC
Min. Deposit:100 US$
HQ:Cyprus
Platforms:MT4 and CrowdTrader
Found in:2013
Trade360 Licenses
ST Services Ltd – authorized byFSC (Marshall Islands)reg no. 83416
Crowd Tech Ltd – authorized byCySEC (Cyprus)registration no.202/13
SIRIUS FINANCIAL MARKETS PTY LTD – authorized byASIC (Australia)registration no.ABN 36 142 189 384 ACN 142 189 384
(Risk warning: 75.59% of retail CFD accounts lose)
What is Trade360?
Traditionally, Trade360 was established on an offshore island. However, as trading grew in popularity and individuals sought more regulated entities for their accounts, the brokerage firm opened branches in Cyprus and Australia.
Trade360 was founded in 2013 by a group of trading entrepreneurs with backgrounds in technology, who wanted to make the world's markets more accessible through their platform.
Finally, Trade360 expanded its reach by acquiring previously established financial brokers in entities like Cyprus and Australia, regulated and overseen by the local authorities, European and Australian traders (Best Forex Trading Platform Australia) can engage in safe trading activity.
You can learn more about our trading details in the Trade360 Reviews. But it's important to become familiar with all the regulation and safety precautions before you begin trading.
Trade360 Pros and Cons
Trade360 is one of the best forex brokers on the market, with a variety of platforms and tools. They have been around since 2000, and they have been a member of the Financial Commission since 2002. They are regulated by CySEC (Cyprus Securities and Exchange Commission), which is a European Union financial regulator. Trade360 has been consistently ranked as one of the top forex brokers in the world by multiple sources, including Forex Crunch's annual awards for best forex platform.
Moreover, Trade360 is a broker that offers some of the highest leverage available on the market. This means that if you trade with them, even if you're just an average trader, you'll be able to make more money than you would otherwise. The downside is that they are not as well-known or trusted as some other brokers, so if something goes wrong with your account, it might be harder to get help from them.
While the international entity received mostly positive responses from brokers, there were some negative responses as well.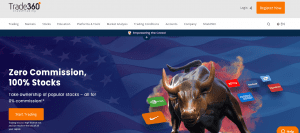 (Risk warning: 75.59% of retail CFD accounts lose)
Is Trade360 safe or a scam
Trade360 is a safe and secure platform.
Trade360 is regulated by the FCA and has been in business since 2003. The company is also a member of the Financial Ombudsman Service (FOS) and the Investor Compensation Scheme (ICS). It's one of the most reputable brokers in the UK, and has been featured in several online publications including the Daily Mail, Express, and Huffington Post.
The company is regulated by CySEC (Cyprus Securities and Exchange Commission) and FCA (Financial Conduct Authority). This means that your money will be protected by these two agencies if something goes wrong with Trade360 or one of their employees.
Is Trade360 legit?
Trade360 is a legit broker with a solid reputation. They have been in the business for over 10 years now, and they have proven themselves to be trustworthy. They have also been awarded by many leading financial institutions, including Forbes magazine. This shows that their services are reliable and trustworthy.
They offer a wide range of products and services for their clients to choose from. They also provide excellent customer support services to help you make the right choice for your needs.
So overall we would again mention that you better open account under-regulated entities of Trade360 where conditions are aligned to customer protection rules so you get layers of safety.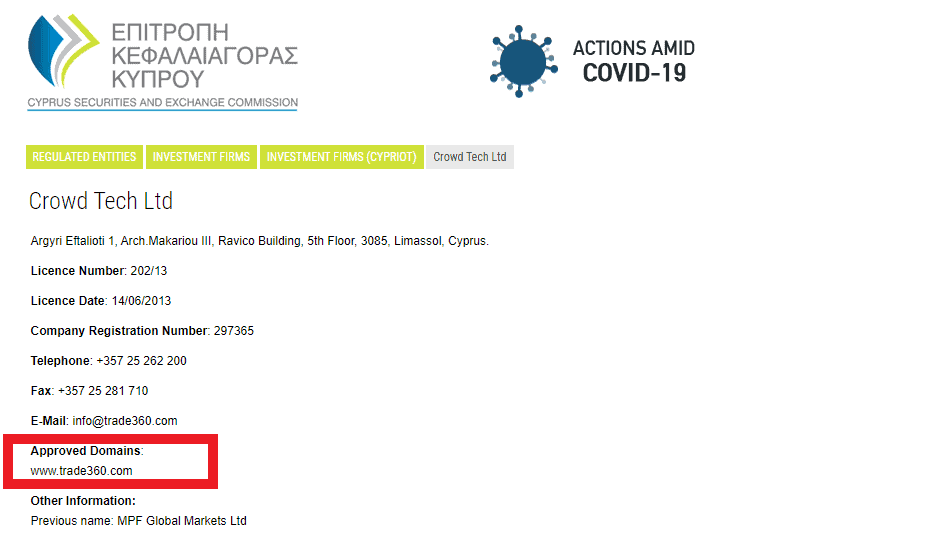 (Risk warning: 75.59% of retail CFD accounts lose)
Leverage
There are certain factors that affect the amount of leverage a bank is able to take on. One factor is what regulators allow in terms of financial obligations and risks within an entity's jurisdiction.
Australian traders can access high leverage ratios available even for retail and professional investors; European traders, on the other hand will use lower leverage due to restrictions.
The international proposal also allows high leverage, but be aware of how you use it and learn how to apply it correctly. Your losses may multiply as much as your gains if done incorrectly.
1:500 which is mainly offered for professionals,
Retail traders through the Cyprus entity may access ratios like 1:30
Australian traders entities for a maximum of 1:500
Account types
There are 5 account types, starting with an initial deposit of $250 and going up to 50k for the Diamond Account. Islamic accounts can be opened upon request but require a minimum deposit of 10K.
Although a mini account does not support access to the MT5 platform, it still allows clients to trade by choosing one of several other platforms. They also receive push notifications and personal market updates from their broker as part of this service.

Trading Instruments
Trade360 trades CFDs on Currency Pairs, Commodities, Stocks and Indices. Even though this is a simpler version of asset trading than the real thing—with leverage thrown in for good measure—it pays to learn more about what that means before diving into markets.

(Risk warning: 75.59% of retail CFD accounts lose)
Fees
Trade360 charges a commission for its trading service, and the amount varies depending on which account type you use. You will pay a lower spread if you open an account with higher grades. In addition, Trade360 offers custom solutions for traders' needs; see the fee table below for more information.
| Fees | Trade360 Fees | JP Markets Fees | FXTM Fees |
| --- | --- | --- | --- |
| Deposit fee | No | No | No |
| Withdrawal fee | No | No | No |
| Inactivity fee | Yes | Yes | Yes |
| Fee ranking | High | Average | Average |
Spreads
Trade360 spreads are good. They're not the best, and they're not even close to being the worst. But, in my opinion, they're great for the average trader who is looking for an easy-to-use platform that offers a variety of features and functionality.
You can easily place orders from anywhere in the world on this platform, including from your phone if you have an iOS or Android device (and you can use it offline!). The charts are easy-to-understand, and there are multiple options for order types and ways to view your trades. The interface is clean, and everything is laid out in a way that makes sense. The customer support team is also excellent—if you have any issues with anything at all, just let them know! They'll help you out right away.
The spread is important because it can have an effect on your total cost basis when trading currency pairs. The larger the spread, the more expensive it will be to buy or sell that currency pair.
Also, compare fees to another popular broker BlackBull Markets.
| Asset/ Pair | Trade360 Spread | JP Markets Spread | FXTM Spread |
| --- | --- | --- | --- |
| EUR USD Spread | 3 pips | 1.7 pips | 1.5 pips |
| Crude Oil WTI Spread | 7 pips | 5 pips | 9 pips |
| Gold Spread | 195 | 26 | 9 |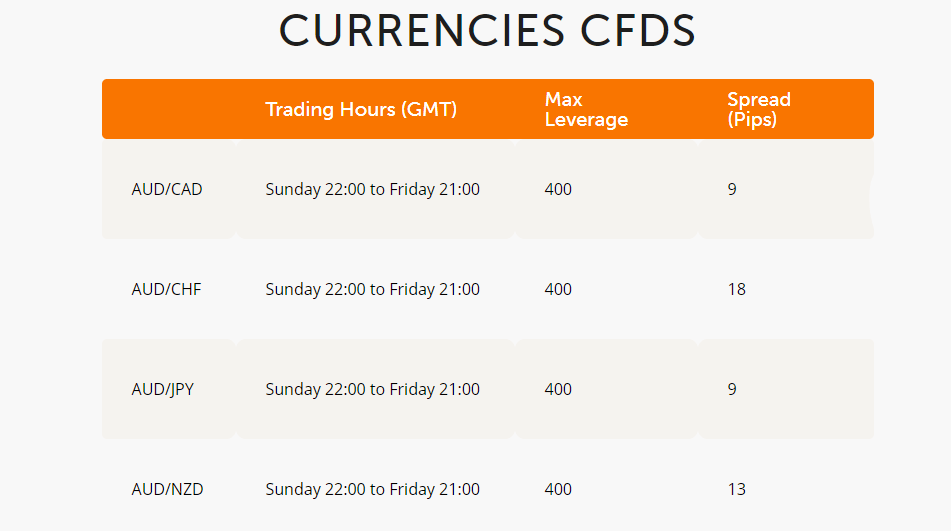 Snapshot of Spreads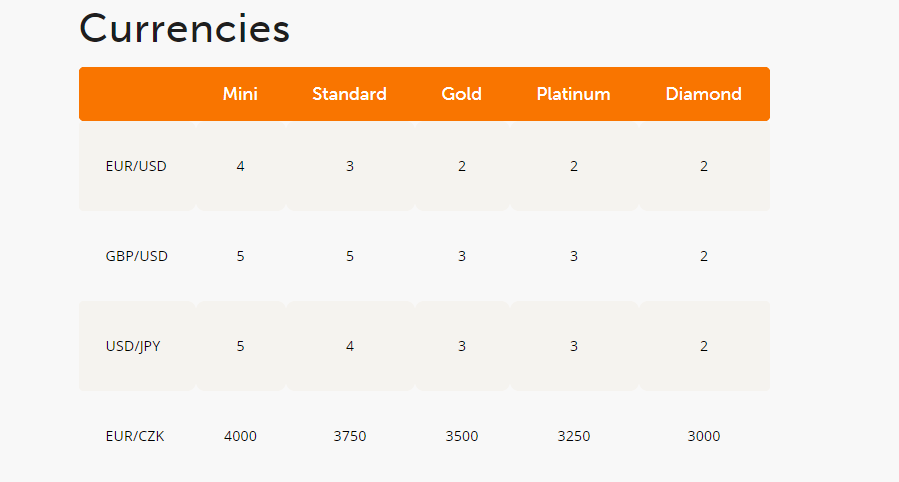 (Risk warning: 75.59% of retail CFD accounts lose)
Deposits and Withdrawals
Trade360 Review also mentions the various ways you can fund your trading account.
Deposit Options
There are various deposit options available for making deposits, where the most common methods—such as check and electronic transfers—are supported. Yet be sure to verify conditions and laws in the particular jurisdiction; method requirements may vary according to entity rules.
Bank wire transfers
Credit and Debit Cards
Skrill and ewallets
Minimum deposit
Trade360 sets a minimum deposit of 100$ for its Standard account and 250$ for its Mini account, but the line size varies based on the type.
Trade360 minimum deposit vs other brokers
| | | |
| --- | --- | --- |
| | Trade360 | Most Other Brokers |
| Minimum Deposit | $100 | $500 |
Withdrawals
Trade360 does not mention charges for deposits or withdrawals, however, your bank or payment provider may waive some fees due to international policies—so you'd better check with the provider for its foreign-transaction rates. Withdrawal options include bank transfers and e-wallets.

Trading Platforms
| Pros | Cons |
| --- | --- |
| CrowdTrader and MT5 | None |
| Customer friendly design | |
| Good range of tools | |
| Mobile App | |
| Clear look | |
Web Trading
Trade 360 is a great platform for traders who want to focus on their trading, rather than the tools they're using. It's easy to get started with the platform, and their web-based trading application is designed to be intuitive and user-friendly.
The trade360 website has an intuitive design that makes it easy for you to navigate around and find what you're looking for quickly. The platform itself is also incredibly easy to use, with one-click functionality that makes placing orders both fast and simple.
The website has built-in analytics tools which allow traders to monitor their performance over time, as well as view market data from over 100 different markets around the world to help them make informed decisions about where they want their money invested at any given time.
Furthermore, traders can access up-to-date news feeds from multiple sources on topics such as politics or business so that they can stay informed about what's going on in the world around them while still focusing on making smart investments in the stock market or commodities market (or both!).
Mobile Platform
Trade360 has developed an app that is suitable for iPhone, iPad and Android. This software will allow you to manage your trading at any time on the go, so there is no need to worry about being left in the dark when it comes to international stocks markets.
Desktop Platform
Besides trading markets in a manual or automatic way, you may also engage in social trading by signing up for copy trader and copy master accounts via the desktop platform. By copying your master account, you can engage in trading without having to understand or worry about the process. MT5 offers a range of trading features, such as virtual servers and professional-level analysis.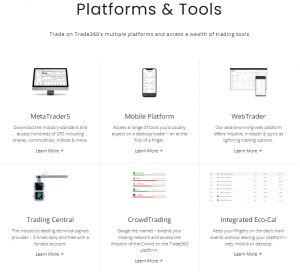 (Risk warning: 75.59% of retail CFD accounts lose)
Customer Support
Trade360 is a broker that offers a wide variety of trading services to its clients. The company also offers many different types of accounts, including cash accounts, margin accounts, and futures accounts. Trade360 provides both online and mobile trading platforms for its customers. Trade360's customer support team is available 24 hours per day, 7 days per week to assist customers with any questions or concerns they may have about their account or trading experience.
Education
Trade360 is a great broker. They have a lot of education that you can get from them, and they also have a lot of support to help you out with any issues that you might have.
Trade360 offers a variety of educational resources for its traders. From webinars to videos, Trade360 has an extensive library of educational content that covers everything from how to use the trading platform to specific strategies and more.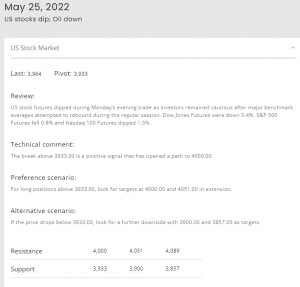 (Risk warning: 75.59% of retail CFD accounts lose)
Conclusion
Reviews of Trade360 brought us the understanding that the brokerage's trading conditions are suitable for traders who prefer to trade CFDs and also engage in social trading through their proprietary platform or popular MT5. Because there is an option to manually trade or copy the trades from one of your accounts, you can improve on investment opportunities. However, if education is a priority for you it would be better to find another regulated broker.
Despite the positive feedback about the broker in general, there have been negative responses from some of its international customers. We strongly advise investors to do their due diligence and thorough research before opening a Trade360 account, and only sign up with entities that are either based in Cyprus or Australia.
IC Markets & Tickmill
BROKER:
REVIEW:
ADVANTAGES:
FREE ACCOUNT:
1. IC Markets

(5 / 5)
➔ Read the review
# Spreads from 0.0 pips
# No commissions
# Best platform for beginners
# No hidden fees
# More than 6,000 markets
2. Tickmill

(5 / 5)
➔ Read the review
# Spreads from 0.0 pips
# No commissions
# Best platform for beginners
# No hidden fees
# More than 6,000 markets
Pepperstone & Capital.com
BROKER:
REVIEW:
ADVANTAGES:
FREE ACCOUNT:
1. PEPPERSTONE

(5 / 5)
➔ Read the review
# Spreads from 0.0 pips
# No commissions
# Best platform for beginners
# No hidden fees
# More than 6,000 markets
2. Capital.com

(5 / 5)
➔ Read the review
# Spreads from 0.0 pips
# No commissions
# Best platform for beginners
# No hidden fees
# More than 6,000 markets
Top FX & HFM
BROKER:
REVIEW:
ADVANTAGES:
FREE ACCOUNT:
1. TOP FX

(5 / 5)
➔ Read the review
# Spreads from 0.0 pips
# No commissions
# Best platform for beginners
# No hidden fees
# More than 6,000 markets
2.HFM

(5 / 5)
➔ Read the review
# Spreads from 0.0 pips
# No commissions
# Best platform for beginners
# No hidden fees
# More than 6,000 markets
AMarkets & FXTM
BROKER:
REVIEW:
ADVANTAGES:
FREE ACCOUNT:
1. AMARKETS

(5 / 5)
➔ Read the review
# Spreads from 0.0 pips
# No commissions
# Best platform for beginners
# No hidden fees
# More than 6,000 markets
2.FXTM

(5 / 5)
➔ Read the review
# Spreads from 0.0 pips
# No commissions
# Best platform for beginners
# No hidden fees
# More than 6,000 markets